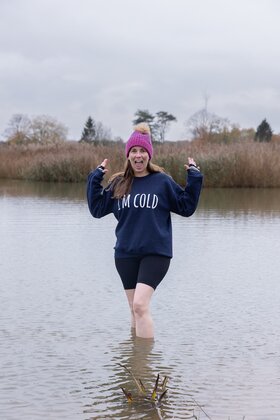 Managing Director, Christine Howard, is taking on the #Conquer the Cold challenge to raise money for The Blossom Charity, which exists to help women and men in East Anglia who are wanting to make long lasting change and difference to live their best lives. https://www.theblossomcharity.co.uk/
Christine says: 'I shall be building my resilience, knowing that as a business owner I need to draw on my strength and gain new skills'.
On Friday 2nd December, Christine braved the icy waters of the natural pond at Abbey Hall, Eye, Suffolk, for 5 minutes!
Keep a look out on Instagram for daily updates!
If you feel able to donate, please scan the QR code or go to: https://www.justgiving.com/fundraising/christine-howardnurseries