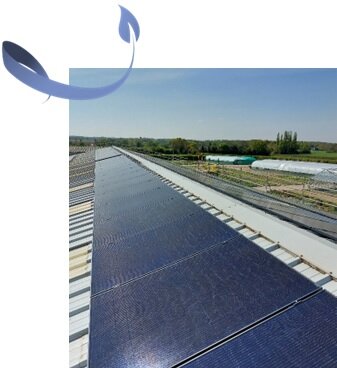 We are increasingly self-sufficient for electricity!
There are more solar panels on the Dispatch Shed roof.
A Tesla Powerwall battery was installed in December 2021 to store electricity generated on site.
40 solar panels were installed in 2012.
In April 2022, we added another 116!
Each panel generates 390W.
Estimated annual output 35,549 kWh/year
Approx. CO2 savings are 8.28 tonnes of CO2 e/year
This project is part-funded by the UK Government through the UK Community Renewal Fund.
50% funding was accessed via New Anglia's 'Road to Net Zero' grant scheme.